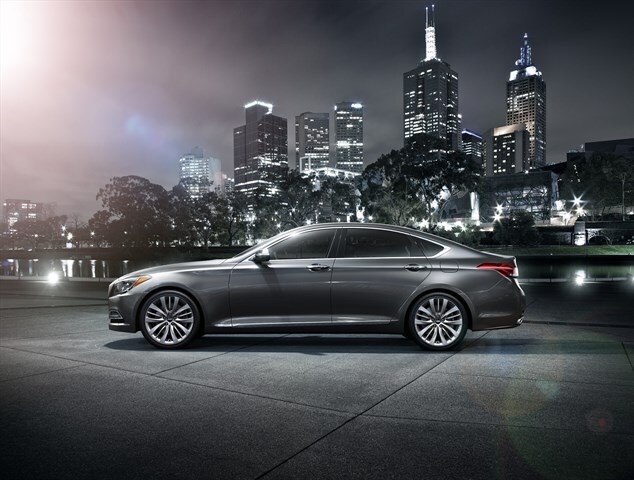 Model Recognized for Driving Dynamics, Styling and Premium Interior
FOUNTAIN VALLEY, Calif., Dec. 15, 2014 ? The 2015 Hyundai Genesis was named the 2015 AutoGuide.com Car of the Year for its exceptional value, drive quality and design.
?The Genesis impressed us with high-quality interior materials, refined driving dynamics and dramatic exterior styling that elevates the Hyundai brand as a whole,? said Luke Vandezande, AutoGuide.com managing editor. ?More than a great car, the 2015 Genesis is a great luxury car.?
The AutoGuide.com Car of the Year committee evaluated new or significantly refreshed vehicles for the 2015 model year. AutoGuide…