Ensure Your Hyundai Vehicle Receives the Car Service it Needs in Richmond
At West Broad Hyundai, we know that your car deserves only the best care. With the right routine service and car repair, your Hyundai vehicle can last you for years to come, so it only makes sense to choose a trusted partner to maintain it, right? Our Hyundai service center in Richmond, Virginia knows vehicles like the Elantra, Kona, Santa Fe, Sonata and Tucson inside and out, so you can trust us to take care of yours with ease.
Discover Everything from Oil Changes to Complicated Repairs Near Richmond
Whether it's time for routine maintenance or a major car repair in Richmond, our Hyundai service team near Mechanicsville, Midlothian, Chesterfield VA and Glenn Allen VA is up to the task. For basic maintenance, our Richmond service center offers oil changes, tire rotations, wheel alignments, cabin air filter replacements, and more. By keeping up with your recommended Hyundai service schedule, you can maximize your Elantra, Kona, Santa Fe, Sonata or Tucson model's lifespan and keep it running smoothly. If your Hyundai needs a more serious car repair in Richmond, then our service team has the expertise and means to return it to running as it should.
Visit Us for Hyundai Service in Richmond
If you're in need of car service or repairs in Richmond, Virginia, you can schedule an appointment online with ease. You can also give us a call to set up a time at the next available time convenient to you. While you wait, you can relax in our customer lounge as we perform the vehicle maintenance and repairs needed to give you the confidence driving throughout Mechanicsville, Midlothian, Chesterfield VA and Glenn Allen VA. Contact us if you have any questions as we're happy to provide insight on all Hyundai auto service needs for you.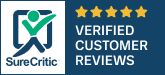 Ask your Service Advisor how to become a VIP member!
 
HOURS


Sales
Mon - Fri
Saturday
Sunday
9am to 8pm
9am to 6pm
12pm to 5pm


Service and Parts
Mon - Fri
Saturday

7:30am to 6:30pm
8:00am to 5:00pm